Leadership at Holy Spirit
Meet the people who Make it Happen!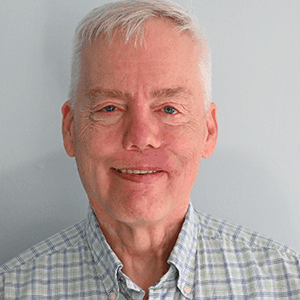 Fr Michael J. Field
Pastor
Fr. Michael Field was born in Cleveland, Ohio in 1954. As a young boy, the youngest of five children, he moved to Ocean City, New Jersey. He, along with his older brother and sister converted to Catholicism at the age of twelve through the waters of Baptism. He attended the Ocean City public schools and later went to Mount Saint Mary's College in Maryland. Graduating in 1976, the influence of a number of priests called him to discern the call to priesthood. He entered Immaculate Conception Seminary in 1978 in Mahwah, New Jersey. Michael witnessed the death and transition of three Popes in his first weeks of seminary. Pope Paul VI to Pope John Paul to Pope John Paul II.
Show More
Fr. Michael was ordained a priest on May 29, 1982, one day after his twenty-eighth birthday As a parochial vicar, he's served in a number of parishes from Vineland to Blackwood to Cherry Hill. As a parochial vicar, he received a doctor of ministry degree (D.Min) from Drew University focusing on the Rite of Christian Initiation of Adults. He was appointed Diocesan Director of the RCIA office and served in that capacity for five years.
In 2002, Fr. Michael was appointed pastor of St. Joseph's Parish in Swedesboro. From there he served as Pastor of Queen of Heaven, Cherry Hill.
In his term there, the bishop began the merging process. The bishop assigned Fr. Michael to merge the Wildwood parishes. Near the end of his first term in Wildwood, Fr. Michael requested a sabbatical. Using the year to renew and be enriched, he updated himself at Catholic Theological Union in Chicago. Upon completing the sabbatical, the bishop appointed him pastor of St. Bridget University Parish in Glassboro. Fr. Michael served there until he was appointed pastor of our parish in 2019!
What is his vision for our parish? He says, "The church of the future, the church of now must reflect the Good News. It must reflect welcome, free of judgment or exclusion. If we create safe, welcoming environments with liturgies full of life, joy and hope — we'll see a faith community full of disciples!"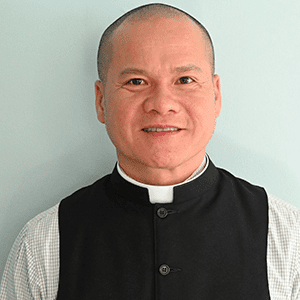 Fr. Joseph Pham
Parochial Vicar
Fr. Joseph was born in Vietnam in 1972. He is the third of eight children in the Pham family. In 1984 he moved to the United States and settled in Camden, NJ. After graduating from Woodrow Wilson High School, he attended St. Andrew Seminary at Seton Hall University.  Four years later, he did his Theological studies at St. Charles Seminary in Philadelphia, PA. He was ordained in 2001 for the Camden Diocese. Fr. Joseph ministered in the parishes of Our Lady of Lourdes in Glassboro and St. Teresa in Runnemede. Most recently, he has served as hospital chaplain in Cherry Hill and in ministry to the deaf community for the Camden Diocese.  He has been a parochial vicar in our parish since 2013.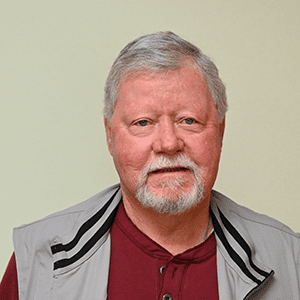 Deacon Joe was born in Long Branch, NJ and raised in Hazlet, NJ. He is the youngest child of 13 children born to his parents, Frank and Sarah. He has always enjoyed athletic pursuits and currently frequents many of our local golf courses. He was ordained to the diaconate on May 21, 2011.  
Show More
He has been married to his best friend, Marilyn, "Mare" for 41 years.  They reside in Pittsgrove Township, NJ.  They have been blessed with two grown children, Matt and Emily and now have five wonderful grandbabies to share their love.  Deacon Joe is a retired educator who served the public schools as a teacher, principal and school superintendent. His educational background includes a Doctor of Education from Nova Southeastern University in Educational Leadership, a Masters Degree from Glassboro State College in Administration, and a Bachelors Degree from GSC in Elementary Education. During his professional career he served on many local, county and state committees and associations. His former parish was St. Mary's in Rosenhayn, NJ. Deacon Joe enjoys gardening, cooking for family and friends and traveling with Mare.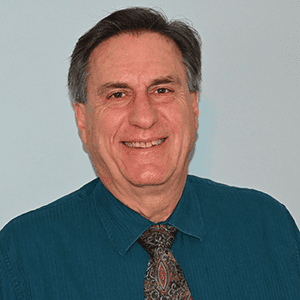 rfanelli@holyspiritweb.org
Deacon Bob was born in Woodbury, NJ, the youngest of 4 children. He lived in Bellmawr, NJ until he was 13, when his family moved to California, Md. in St. Mary's County.  
Show More
He moved back to NJ in 1980, and joined the Washington Twp. Jaycees, where he chaired many projects to raise money for children in need, those who were physically or mentally challenged, as well as other charitable causes.  In 1983 he met his "Earth Angel", Robin, and they were married in 1984. They have resided in Penns Grove, NJ since 1989.  He was ordained as a Permanent Deacon on March 15, 1997, and has been assigned to St. James Parish (Penns Grove), St Ann's (Elmer), St. Gabriel's (merged parish), and now the Catholic Community of the Holy Spirit.   Over the years he has coached Little League, church softball teams, received a B.S in Business Management from Wilmington College, and a 4 year certificate in Bible studies from the Camden Diocese's Institute for Religious Studies. He and Robin have been involved with Small Christian Communities and prayer groups. Deacon Bob also taught Religious Education classes to 8th graders preparing for the Sacrament of Confirmation for 17 years. Although he no longer plays sports, he is still an avid fan, especially baseball.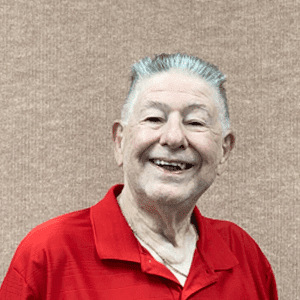 Joseph W. Loungo
Deacon – Retired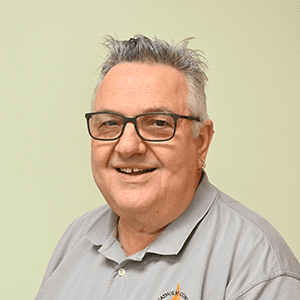 Jim Rementer
Director of Music
Jim has over 45 years of music ministry experience. He has lead contemporary music ministry since 1979. Jim & Grace married in 1972 and they have three children.
Show More
Jim plays the guitar, mandolin, and other string instruments, flute, woodwinds, and hand percussion instruments. He has served in the roles of leader of song, cantor and director of adult and children's choirs. Jim has been a team member for Gregory Norbert, and Grayson Warren Brown concerts. He has played guitar for several National Pastoral Musicians Conferences as well as being a musician for several concerts featuring John Michael Talbot and Bob Hurd. Beginning in January of 2007, Jim was a Co-Director of music ministry at Holy Name of Jesus Parish. He continues working as the current Director of Music since 2010.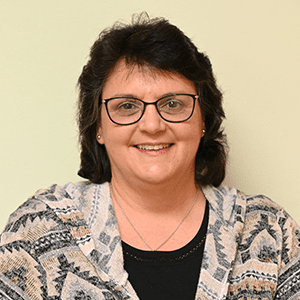 Gina Abbott
Director of Liturgy
gabbott@holyspiritweb.org
A native of Salem County Gina, her husband, Charles and their daughter, Annemarie, live in Alloway. She has been involved with music ministry since the age of 7 and has been a pianist for nearly 50 years, having served as both an accompanist and vocalist for liturgies and retreats for various parishes and organizations.
Show More
She is a certified cantor, is assistant director of her choir group, and is a current member of the National Association for Pastoral Musicians. Gina's education includes a BS in Health and Human Services Administration from the University of Scranton and an MS in Human Resources Management from Widener University. In the corporate world, she has worked for The Franklin Mint, TV Guide and the NJ Turnpike Authority. She also worked in the business offices of local public schools for over 10 years. Recently feeling the call to do more, she enrolled in the Foundations for Leadership in Ministry certificate program from the Virtual Learning Community for Faith Formation through the University of Dayton. She started The Essentials of Catholic Liturgy training course through NPM and Liturgy Training Publications just before being appointed Director of Liturgy. That course will be completed in Winter 2023. As Director of Liturgy, she hopes to play an active role in the development of formation opportunities for our liturgical ministers and to assist in helping our community become more aware of the beauty, history, and importance of the Mass.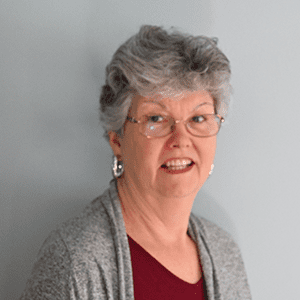 Felicia Mitchell
Bookkeeper
fmitchell@holyspiritweb.org
Felicia moved with her husband, John to Mullica Hill in 1994 and joined the Holy Name of Jesus Parish. In 1996, their daughter, Janet was born.
Show More
Felicia is originally from Nanuet, NY. She attended Fordham University for Undergraduate and Iona College for Graduate work. She was a member of the Finance Council for Holy Name of Jesus and later joined the Finance Council for Catholic Community of the Holy Spirit. She also was a counter for several years. Prior to becoming the Bookkeeper, she worked for IBM in Accounting, Marketing and Finance before retiring after 35 years.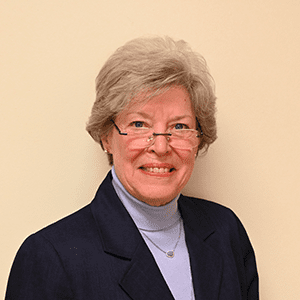 Joan Baker
RCIA Coordinator & Bulletin Editor
Joan has been a parishioner since 1992 when she moved from Alexandria, Virginia where she was Vice President of Operations for the largest family-owned and oldest bank in Virginia.
Show More
She and her husband Bruce have been involved in many ministries throughout the years. Joan has been involved with RCIA since 1997 when Bruce joined the Catholic Faith. Prior to retirement, she was Office Administrator for a local real estate & land development company.
The Parish Pastoral Council consists of lay members of our parish with Fr. Michael, our pastor and Fr. Joseph, our parochial vicar. The council is to be the visionary group of the parish, meeting monthly to work on the goals of establishing a parish vision and mission. In addition, they give counsel and assistance to our pastor.
Unlike a "Parish Council", the Pastoral Council does not have officers and is not about the "business" of the parish. Instead, the work of the Pastoral Council is prayer and discernment for the identity and future of the parish. The members are tasked with being the "eyes and ears" of the parish and bringing that to the table with a goal of forming the direction of the parish. The business of the parish is the work of the Finance Council, and the newly formed Ministry Council.
The Pastoral Council meets regularly with the Parish Ministry Council (a group of leaders from each parish ministry). In those meetings, the Ministry Council reports what they are doing, hearing and seeing and the Pastoral Council offers suggestions and overall parish direction and vision. For instance, the Pastoral Council may feel it's important for our parish to focus on finding ways to involve the youth of the parish in more parish activities and will suggest that to the Ministry Council. Or the Pastoral Council might think there is a greater need to serve the senior citizens of our parish, especially the sick and homebound, and will ask the Ministry Council to consider that need within any or all of their ministries.
Membership on the Council is the result of someone offering their time and talent as a council member, and then a process of Discernment. This is much the same way as is found in scripture when a new apostle was needed.
The Parish Finance Council is a consultative body which assists the pastor to act justly and prudently in the administration of the parish's temporal goods.
The parish trustees are recommended by the pastor and elected for a period of 1 year. A lay trustees of a parish corporation is not merely an "honorary appointee" but is to be a parishioner who is knowledgeable, outstanding in concern for the Church and the parish and who actively shares with a pastor his or her views on parish life and needs. -(Diocesan Statutes nos. 203, 207, 209, 210, 246 and 247)